8 Top Features of the Best Email Management Software for Teams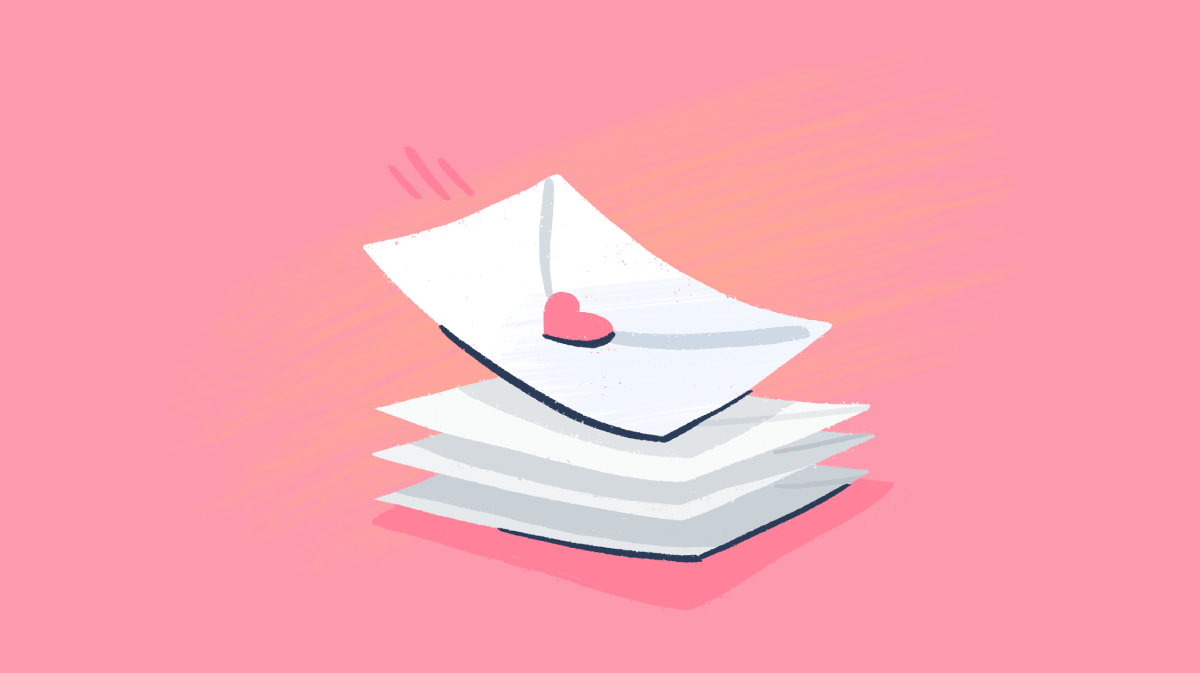 There's a simple rule of thumb for email: The more people involved, the more likely it is to go awry. If you don't believe me, think about the last time someone tried to set up a big group dinner through your inbox. It just doesn't work.
In customer support, team members manage meaningful conversations at scale. To do their jobs well, they need a clear path to help people every day — not a tangle of email chains that can hinder (rather than help) their progress.
The best email management software gives customers the personal touch that they've come to appreciate without requiring that internal support personnel manage the perpetual chaos of an inbox. The right tool magnifies the benefits for everyone while offsetting the frustrating aspects of a shared email support strategy.
8 must-have email management software features
The best enterprise email software can make everyone's lives easier. Ideally, the internal and customer-facing experience is greater than the sum of each individual feature. Here are the key components that enable a dynamite workflow and a caring, consistent customer experience:
1. Saved replies
When people write in with queries or questions, they're often dealing with parallel issues to those faced by other customers. There's no reason for support professionals to type out the same reply 10 times a day. A saved replies capability creates a shared reservoir of templates that support pros can personalize in under a minute.
Well-organized, pre-written templates save time for team members and yield faster results for customers. They also create continuity with easy-to-apply language that keeps a team on the same page, especially if there's a significant issue like an outage or a new product release.
There are endless possibilities for saved reply topics. OnePageCRM uses these templates:
Greeting
Thank customer
Brief explanation
Link to help article for more information
Let me know how it goes?
Sign off
Start with the basic information you share every day and build out more complicated responses as the need arises.
2. Real-time collision detection
One of the key failings of a distribution list or shared inbox is how easy it is to send multiple messages to the same customer. There are few customer experiences more frustrating than receiving three emails — all saying different things — from the same company.
Look for a help desk with real-time collision detection that is too clear to miss. Help Scout, for example, uses Traffic Cop to stop outgoing messages. The email management software includes clear indicators that another team member is viewing or replying to a conversation. You'll see yellow (if a teammate is viewing the conversation) or red (if a teammate is replying to the conversation). Plus, you can hover to detect which team member is on it.
Not only does the tool bring real-time transparency, but it will even block you from sending a response if someone else already has. This capability is one of the easiest ways to cut down on unnecessary work and streamline the communication customers receive.
3. Customer context
Imagine trying to solve a problem without knowing the who, why, what, when, and how the issue occurred in the first place. Most companies ask their support folks to do this every day, especially over email. It makes their likelihood of success much slimmer.
The best email management software empowers team members with data that paints a vivid picture of the customer and their unique challenges. With this important information, support pros can help people more effectively and efficiently without requiring much effort on the part of the customer.
Even if information on the customer's context and challenges is available in enterprise email software, the data can be scattered in a bunch of different places. Help Scout goes a step further by allowing teams to pull the most important data points — whether that's from one of many available integrations or from a custom app customers can build using Help Scout's API — into a concise sidebar. Team members can access everything they need at the tip of their fingers. Here are some data points they can pull in and how easy access leads to better support:
Account type: If your company has a few different kinds of accounts, you'll want to know which services they use. (Available via integrations, such as Salesforce's, or via a custom app.)
Other plan info: Pull data from your internal billing engine to see which type of plan or membership your customer has, renewal dates, or any other specifics to their subscription model. (Via a custom app — here's one customer's great post about building a custom sidebar widget for Help Scout.)
Recent support conversations: Learn whether this problem is new or connected to a longstanding, unresolved issue. (Built into the app.)
Recent order information: See what other products your customer has recently purchased and see other general order details. (Available via integrations, such as Shopify's or WooCommerce's, or via a custom app.)
Length of time as a customer: Understand the lifetime value and loyalty of the customer, as well as their experience working with the tool. (Available via integrations, such as Salesforce's.)
4. Personalization
No one wants to be treated like a ticket, but all too often, enterprise email software refers to people as "conversation numbers" and lacks the human-first approach to support. When you select a new tool, ensure that all customer communication feels like friendly messages when customers receive it.
Look for a customer messaging platform that doesn't include conversation numbers in their template or a delimiter line that asks customers to "reply above." Ultimately, better email support leverages automation on the back end. Invisible to customers, these components enable you treat people like humans, creating the same emotional connection that you would if helping a customer in person.
5. Multi-channel communication
Email may still be the core of any team email management software, but the most useful help desk will sit at the center of a dynamic hub for multi-channel support — including chat, messaging, help documentation, reporting, and so on. As the way people communicate continues to evolve beyond email, your company needs to evolve with it.
If you just use email for the time being, you'll still benefit from considering how a customer messaging platform would serve your customers as their needs change. For example, let's say your users send a lot of emails with "URGENT" in the subject line. Consider incorporating live chat. If you get asked a lot of repetitive questions, you may want to add in a self-service component.
The best email management software will also incorporate self-service, live chat, and whatever other channels that help you best serve your customers from an all-in-one platform.
6. Reporting capabilities
Trying to complete any analysis within an inbox takes more time than it's worth. Email management software can do the work for you, giving you data that adds up to powerful business insights relevant to every aspect of your company.
Help Scout Reports give support teams the option to create advanced filters and save custom views for easy access. You can look at six reports at any time that span from metrics on an individual support person's performance to customer satisfaction ratings, trending topics, and the busiest hours for the team.
These real-time reports give you the benefit of immediate visibility. Not only is accessibility helpful if you're in a widespread customer support crisis, it also ensures that everything you share with leadership reflects the most current information.
7. Integrations
The most successful support teams facilitate relationships that serve as a foundation of any organization. If email management software can integrate with the apps your team and other teams use, it can break down silos and facilitate collaboration. Just as people need to talk to each other for a company to work, these different tools need to connect for a seamless workflow.
Let's say a customer success manager is using Salesforce, for example. The Salesforce integration with Help Scout can enable that manager to instantly see any recent or outstanding support issues before hopping on the call — no digging or extra time needed. Or with a HubSpot integration, support professionals can pull in contact properties, activity histories, deals, and list memberships. Integrations within a customer support stack can also fill in the gaps of your help desk or offer niche capabilities you need in your industry.
8. Automated Workflows
Workflows automate processes to organize tasks and bring efficiency to teams. Although you can manually tag emails and assign conversations in Help Scout, you can also automate those actions based on specific conditions. These workflows are like supercharged filters or rules within an inbox.
For example, you can create a workflow so that the email with the subject line "refund" can get tagged as "payments," moved to a specific "payments" folder, and assigned to the support person who manages payment issues.
To make sure nothing slips through the cracks, set a workflow to tag any email that hasn't received a response within six hours as "urgent." You can even take that ethos one step further, creating a rule to notify a manager if a customer has gone unanswered for 24 hours. These kinds of workflows make it easy to scale without increasing the complexity of the manager's day-to-day. With the help of these handy capabilities, everyone knows exactly what they need to do without manually assigning and tracking every conversation.
The best email management software creates new, positive experiences for customers
Together, these eight features empower teams to create new, positive experiences for customers. There are no limits to the exceptional support pros can provide when they have access to the tools they need every day. Go beyond a shared inbox and invest in a dynamic solution that helps you adapt to every situation a customer can throw at you.
Create a better experience for your customers with Help Scout.
Source link